Cada año presenta una nueva oportunidad para bendecir e impactar a las comunidades cercanas y lejanas para su mejoría y bienestar. ¡Es un honor poder apoyar a nuestros hermanos y hermanas de todo el mundo! Así que, ¡vamos, demos en GRANDE!
---
Este año
HAGAMOS IMPACTO A NIVEL LOCAL Y GLOBAL
Como creyentes, estamos llamados a ir y hacer discípulos de todas las naciones. Este es el corazón detrás del regalo de Navidad al mundo. Anualmente nos unimos y centramos nuestra generosidad en un ministerio global y local. Hemos visto a Dios hacer mucho a lo largo de los años en las áreas de tráfico sexual, la construcción de instalaciones de ministerio, la excavación de pozos de agua, el lanzamiento de iglesias y el impacto de naciones. Sé parte de esta increíble bendición.
"Vayan a todo el mundo y prediquen el Evangelio a toda criatura."
– Marcos 16:15
---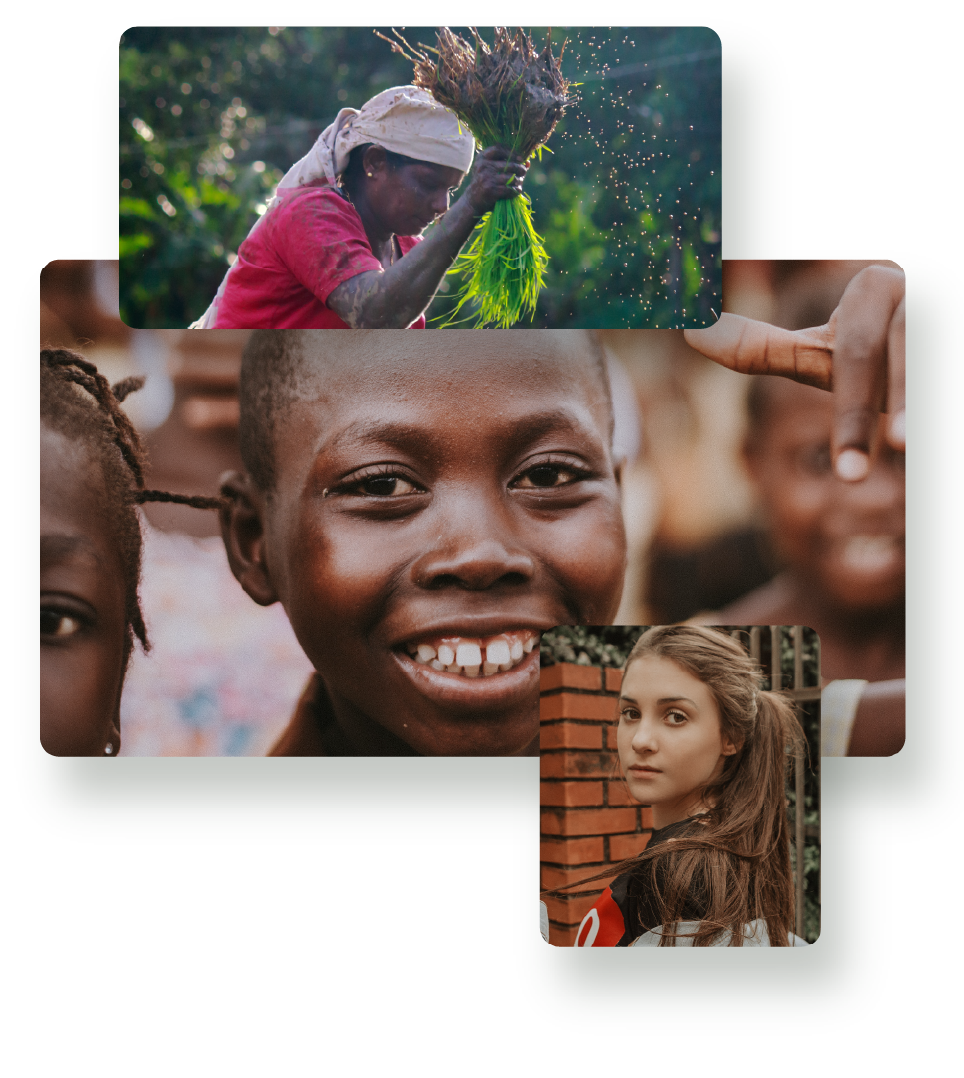 Local
Tackle the Shackles (Enfrentado Las Cadenas)
Después de tres años y medio de acusaciones injustas desde el 2006 al 2009, Lee Robbins decidió convertir su dolor en propósito. En el 2013, Lee fundo "Tackle the Shackles", una coalición nacional sin fines de lucro dedicada a proveer "mejores segundas oportunidades" y reducir la reincidencia en prisión.
¡Nuestras donaciones proveen compra de casa, oportunidades de trabajos, y orientación que ofrece a los ciudadanos que regresan una oportunidad de llegar a ser líderes efectivos en sus familias y comunidades!
---
---
Global
Projects for Progress (Proyectos para el Progreso)
Proyectos para el Progreso fue fundada en el 2008 por Jace y Sarah Rabe in Benin en el Oeste de África. ¡Jace y Sarah han sido parte de Victory por 15 años! A través de PFP, por sus siglas en inglés, las comunidades son equipadas y empoderadas a descubrir soluciones a largo plazo para necesidades básicas humanas. Viviendo así cada día su propósito – el de impactar las vidas de aquellos a quienes encuentran, al poner en acción el amor de Jesucristo.
Cuando damos a Proyectos Para el Progreso, ayudaremos a construir iglesias, hacer discípulos y plantar el Evangelio en una área predominantemente musulmana.
---
---
Familia de Victory, este año tenemos la oportunidad de compartir el Evangelio y hacer un verdadero impacto en el Oeste de África, así como aquí en los Estados Unidos. A través de los años hemos donado más de 83 millones de dólares para avanzar el Reino. Continuemos haciéndolo y demos nuestro mejor Regalo de Navidad esta temporada.
Gracias por dar de la manera que el Señor te dirija hacerlo.
---