10 SERIES
Pastor Dennis challenges all believers to ask: "Am I just doing 'the church thing,' or am I passionately pursuing what it really means to be a fully committed disciple of Christ?" Within the series 10, we go on an engaging journey to discover this answer. Learn about 10 distinctive qualities that one needs to go from being a believer to a disciple, and how to develop them.
JOIN A GROUP
We're so excited to announce that to go along with the start of 10 we've prepared a sequence of ten videos that will be featured in our small groups. These thought-provoking, conversational style videos will be used as conversation pieces throughout this series.
Learn More
---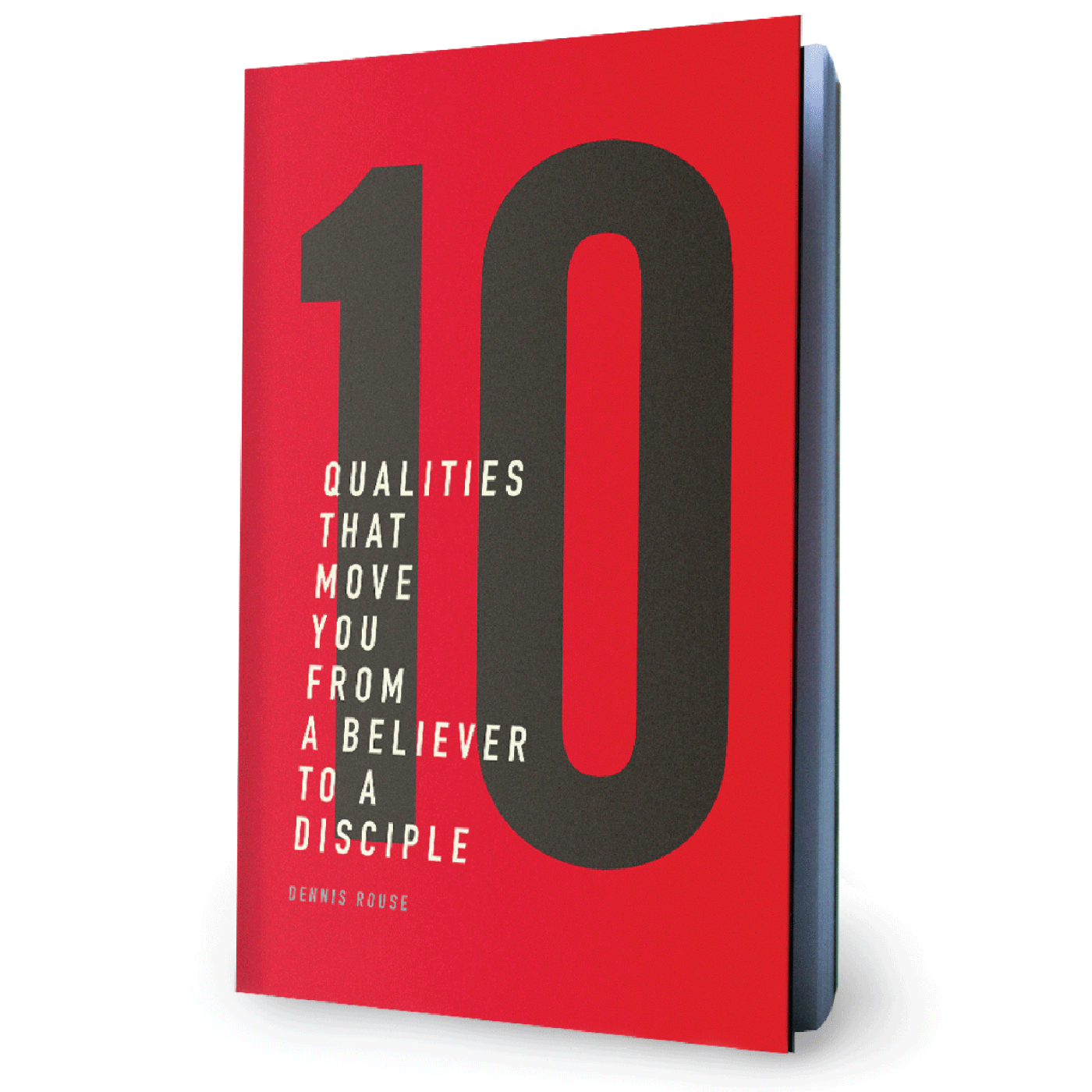 Get Your Book
Do you simply believe and do 'the church thing,' or are you passionately pursuing what it means to be a fully committed disciple of Christ? Pastor Dennis Rouse takes us on a journey to discover the answer in his new book, 10. Learn what it takes to move from a believer to a disciple. Get your book for the series and for small group participation.
Order book
---
Share The Word
The content that will be shared has the potential to help people all across our nation. Help us spread this word, and share this message on your social networks. We've provided a number of resources to make it easier. Join the conversation and be a part of the 10 series!
---
Share Page
SHARE YOUR STORY
We want you to share your story with us. You'll become a minister to others by sharing what God has done in your heart and life in becoming a better disciple of Jesus.
---
Share Story
Message 1 | Passionately Committed to Jesus
---
---
Message 2 |  Extraordinary Love for People
Message 3 | The Heart of a Servant
---
---
Message 4 | Sensitive and Submitted to the Holy Spirit
Message 5 | Governed by the Authority of God's Word
---
Message 6 | Live Morally Pure
Message 7 | Evangelistically Bold
---
Message 8 | Engages in Biblical Community
Message 9 | Just and Generous
---
Attend an Experience
Victory is one church with multiple locations. See times below for each campus.
Norcross
Saturdays: 6pm
Sundays: 9am, 11am & 1pm